Severely bitten by both athletic and Rock & Roll bugs as a youth in the 70's. In high school, banged heads playing football and bass guitar in rock bands. With the NFL not looking for 160 pounders and rock-stardom possibilities fading along with his hairline, broadcasting was pursued in college. A face for radio eliminated TV work, so the voice was used to push his way onto the rock & roll airwaves. Several radio stints in his native Washington State led to Tucson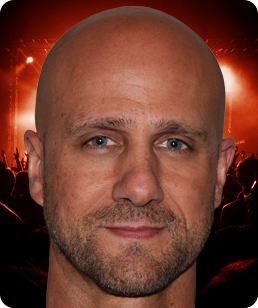 in '92 where he has been heard on Radio and TV as an on-air talent and voiceover-artist since. Corey has worked as KLPX's parent company AZ Lotus' Commercial Production Director since '95. Favorite artists include: Beatles, Rush, Eagles, Van Halen/Hagar, Yes, Pearl Jam, Steely Dan, NightRanger, Soundgarden, Iron Maiden, Alice in Chains, Sting, Foo Fighters and far too many others to list!

DC Collins has a blue collar work ethic. You get that when you grow up in Southwestern Pennsylvania, Pittsburgh! The work ethic there is only Rock and Roll, and you gotta root for the Pittsburgh Steelers! DC put a decade or so in here on the air waves at KLPX ten years ago! Since then he's had several jobs including stints in film, television, and the high tech computer industry! But something just wasn't right!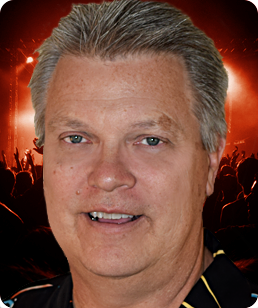 We fixed that for him though! We gave him his old job back! Now he's back on the air where he belongs. DC says it's the music, "That's really why I came back. For me it was a simple honest passion for Rock and Roll! I love music and being here is as close to it as I can get!" "I'm a true DJ for the people too", says DC. "I'll bust my ass to get a song on for you, so be careful what you ask for, you just might get it!"
Catch DC Saturdays from 10AM – 2PM
& Sundays from 11AM – 3PM only on 96.1 KLPX!


Dick Havoc was picked on as a child because of his name. Don't try and be nice by calling him Richard because that's his uncle's name. Just be friendly to Dick and enjoy the show. You're encouraged to interact with Dick and he may use your voice, story, thoughts, or ideas on the air. If that happens you could become famous. Dick's radio career began over a game of darts. A DJ didn't show up to a dart tournament and Dick was asked to substitute.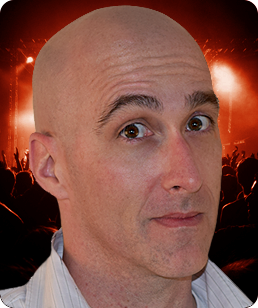 He never played darts before that day but after a few drinks and jokes the station manager of a radio station offered him a job. From coast to coast Dick has lived in almost every state, worked on various radio stations and has had the honor working for American Forces Network worldwide.

A Tucson native, Tony got into radio by accident. Working as an early morning bagel baker, he heard a station looking for "fools willing to work for free" and figured, why not? Sneaking into the intern program under the radar, he was finally offered a job as a promotions 'set up guy'. "If you hang around long enough, one of two things will happen. People will either call the cops or eventually think you're just supposed to be there." Since then,
Tony's worked in Austin, Texas as a part time rodeo clown and San Diego as a full time beach bum, but now he's made his way back to Tucson. (Lucky you) Breaking the promotions chains, you can now find him (forever in T-shirts and playing air guitar) rocking out in the KLPX studio.


Although some people would say moving to Tucson from native San Diego would be the backwards choice…..it certainly opened the doors of unexpected opportunity for "The Mullet" as he is affectionately known here in the city of Tucson. After leaving a long career in telecommunications, "I wanted to do something fun!" Being a long time musician and fan of the 80's rock music scene, he moved here and opened Guitar Center on Broadway in 2001.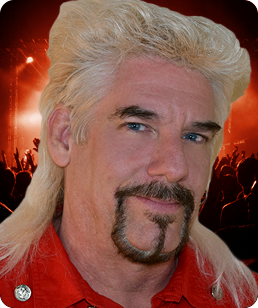 Always outgoing and having a silver tongue with customers, a radio program director suggested he get into radio. "I laughed at him but decided to talk to a friend at a local rock station. Amazingly, I got in and eventually got on the air." Along the way, he also became a regular celebrity judge on a local tv talent program. 9 years later…..he now works at what he considers his ROCK home….KLPX….."The staff is fantastic…I love the music…I love the bands…it truly is a passion." In his down time…he loves playing the guitar, occasionally hosts corporate events and is a registered State of Arizona wedding officiant ….so if you want to get married by a rock DJ……give him a call! And to all of you that are curious if the hair is real……..we assure you………..IT IS!!!!!! The Mullet is now host of the highly popular show Saturday Night Loud airing every Saturday evening on 96.1 KLPX! Bang your head to your favorite Hard Rock and Heavy Metal with music from Mötley Crüe, Led Zeppelin, The Scorpions, Cinderella, Aerosmith, Ratt, and many more!
Catch The Mullet Saturdays from 9PM – 1AM
as your host of Saturday Night Loud!


Radio had always been a fantasy for The Big G. From the time he was a young boy, he recorded his favorite Top 40 songs on 990 KTKT and started practicing his intros and outros to the songs and began to develop his own unique delivery style. Wanting to know more than any of his friends did about all the songs and artists, Big G would listen to the radio incessantly. It became a real passion.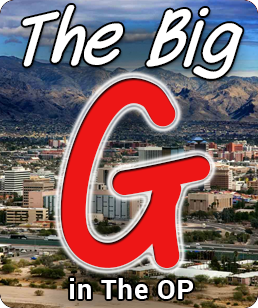 And then during his senior year of high school, upon asking various classmates if they had heard this song or that song yet, one girl responded – "Grant, you should be working in radio!" It sounded like a great idea and it still does. The Big G began listening to KLPX since it first started. His first bumper sticker was his 96 Rocks sticker, which he proudly displayed on his school binder for all to see and admire. "I'll never forget it, I was 12 years old. Styx had released Paradise Theater, Foreigner released 4, Genesis Abacab, and Van Halen had released Fair Warning and boy was I in paradise." The Big G is proud to be a part of KLPX and considers it an honor to rock The Old Pueblo.

I first moved to Tucson, AZ in December of 1986. I had just graduated high school that year in Idaho Falls, Idaho and was all excited to move to a "big city" (it was big to me), haha!
I worked at a record/video store for a few years then in 1989 started bouncing at a KILLER rock club called The Tucson Garden (remember that???). After, I continued in the nightclub industry, ultimately becoming a DJ.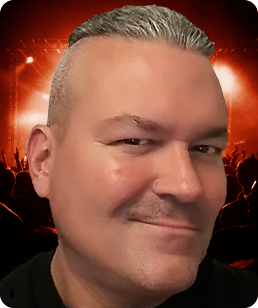 It was in December of 2001 that I broke into radio at 96.1 KLPX, quickly becoming the overnight guy, and after a few years I found myself in the Valley of the Sun—Phoenix. I got on at then heritage rocker 93.3 KDKB, had a great eight year run, and now here I am again at 96.1 KLPX, crazy, huh???
Anyway, I love all types of music, but anyone that knows me knows I'm a ROCKER!!! I LOVE live music, both local and national/international. I'm an animal lover, especially dogs. I love thrill rides. AND, I just like to have a good time!!! IT'S GREAT TO BE BACK ON 96.1 KLPX!!!!