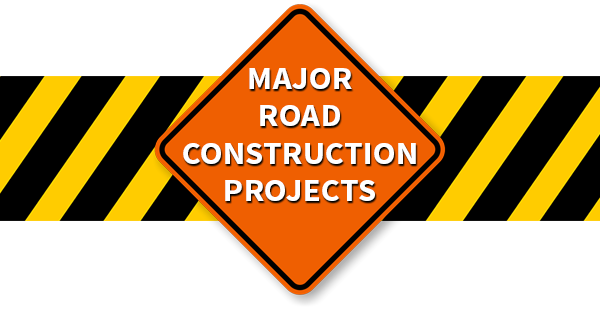 Grant Road Improvement Project Phase II – Stone Avenue to Park Avenue
Status: In Progress
Stop Date: June 30, 2018
Work takes place daily from 6:00am to 4:00pm. Work is taking place on the south side of the existing travel lanes on Grant Road.
Click for more information
Ina Road
Status: In Progress
Stop Date: 2019
When complete, Ina Road will go over the Union Pacific railroad tracks. The project will also widen I-10 to four lanes in both directions and the frontage roads will be redesigned. This is expected to ease traffic flow and improve safety in the area.
Download the Project Ina app to your phone to keep up-to-date with traffic alerts:
The below image is a rendering of what the finished bridge will look like
For more information on Project Ina, click here
Click here to view more images of what the project will eventually look like