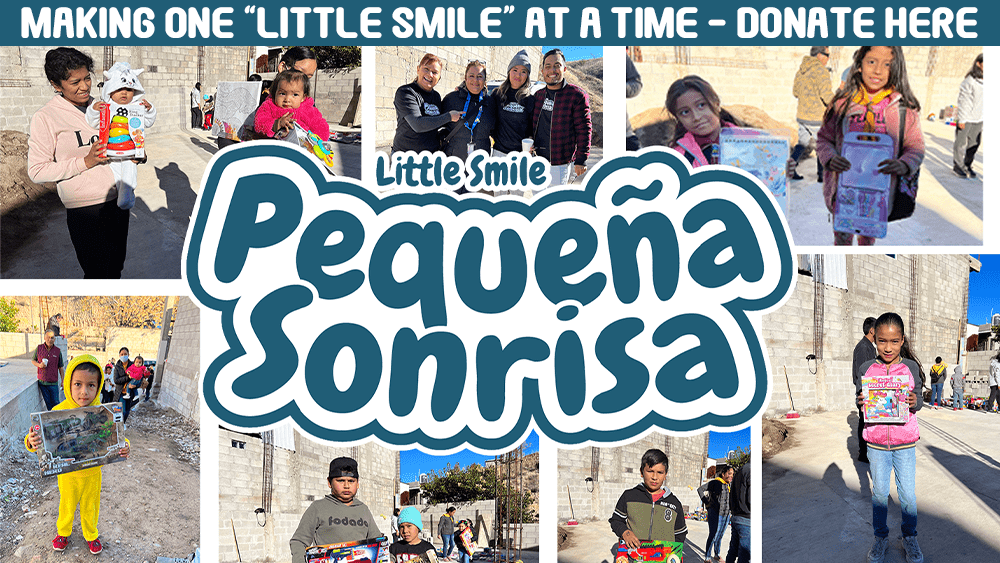 For the past five years, with the help of family, friends, co-workers, and even strangers, we have been fortunate enough to provide toys to children in areas where some of the poorest families reside during the holiday season.
We are delighted to continue this tradition for the sixth year in a row with the help of every single one of you.
Understanding the rising costs of everything (darn you inflation) our fundraising goal is $750 this year with a deadline of December 1, 2023.
This tradition is called 
Pequeña Sonrisa
 which means "Little Smile" in Spanish.
Some children at their best, will always struggle a little bit more financially. Not every household can afford to buy something. And there is nothing worse, when you find yourself as a kid being self aware and self conscious of that inequity.
Although material things aren't the focus of this fundraiser, if given the opportunity, we can make a difference and brighten a child's day and receive in return, their little smile.