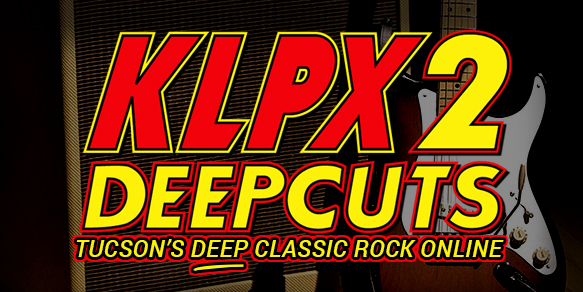 After over 40 years of rocking Tucson on 96.1, KLPX is excited to bring you another way of listening to your favorite Classic Rock online with KLPX2: Deep Cuts!
What kind of music will I hear on KLPX2: Deep Cuts?
You'll hear Classic Rock tunes from artists that aren't played much anymore like The Count Five, Iron Butterfly, Uriah Heep, Lou Reed, Robin Trower, and King Crimson among others.
We'll also play those deeper cuts from Pink Floyd, Rush, The Rolling Stones, Jethro Tull and even Led Zeppelin. The station will focus on songs from the late 1960's through the 1970's. Our music library on KLPX2: Deep Cuts is huge and getting bigger every day!
Can I request songs to be played on KLPX2: Deep Cuts?
You certainly can. You can submit requests on the official KLPX2: Deep Cuts Facebook Page, or by emailing KLPX2@KLPX.com
Listen to KLPX2: Deep Cuts on your HD Radio Receiver at 96.1 HD Subchannel 2